Directory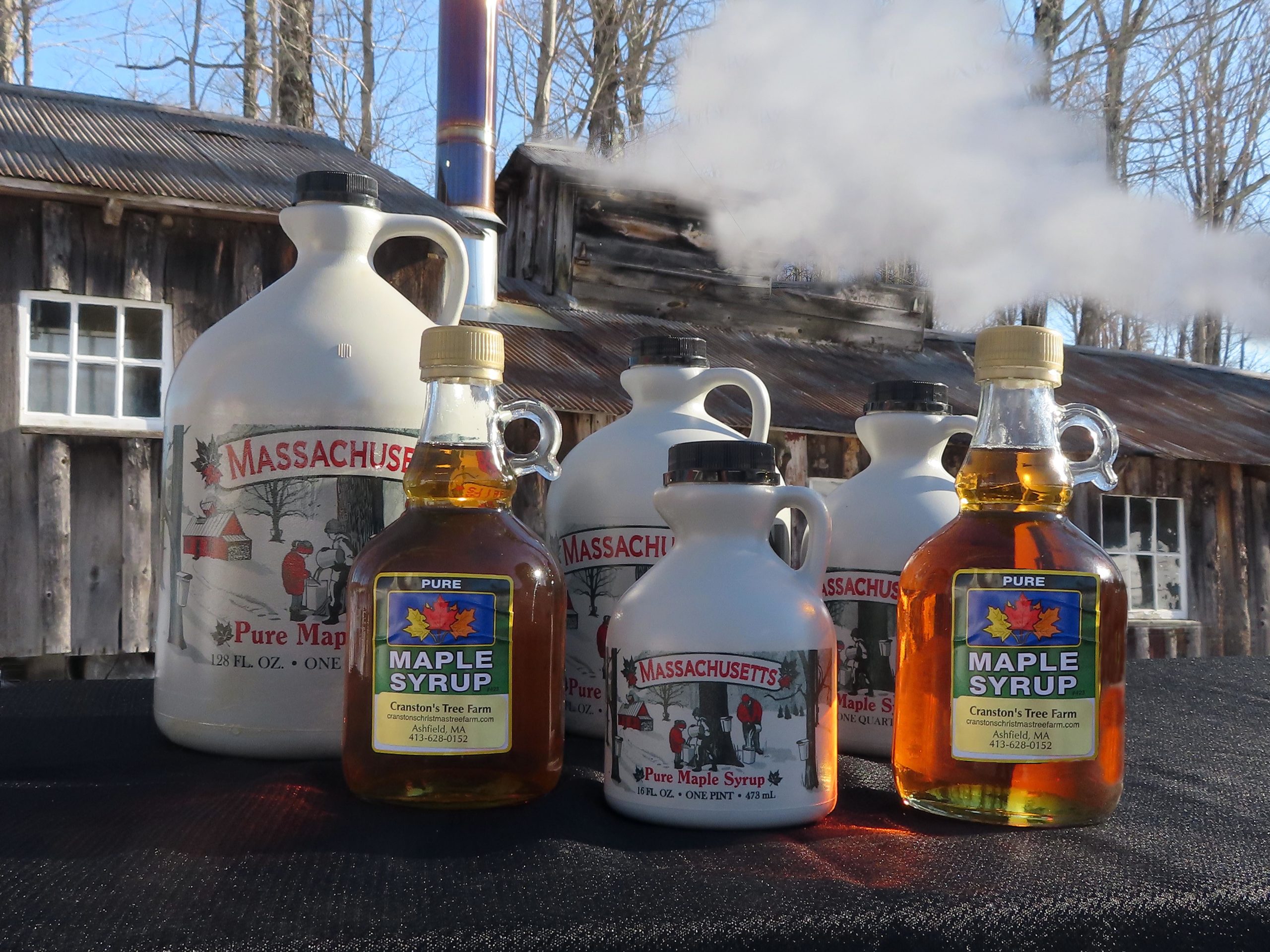 Cranston's Tree Farm
Contact information
We are the 4th generation in our family to produce high quality pure maple syrup. Every spring our rustic sugarhouse comes alive with the sweet smell of maple. It is here where we boil down maple sap on a wood-fired evaporator into its delicate, rich, and robust flavored syrups.
Our maple syrup is sold year-round at the farm or via mail order by calling or texting Jon @ 413-522-5505, or at Ashfield Fall Festival, or during our Nov./Dec. Christmas selling season. Maple cream, candy, and sugar are available only at Ashfield Fest and in Nov./Dec. Wholesale and bulk syrup available.
In addition to our sugaring operation, we both grow and sell hay and Christmas trees. Visit our website www.cranstonschristmastreefarm.com and Facebook for more detailed info.
---
<< Return to directory